GoBeYou. beauty box cleanse subscription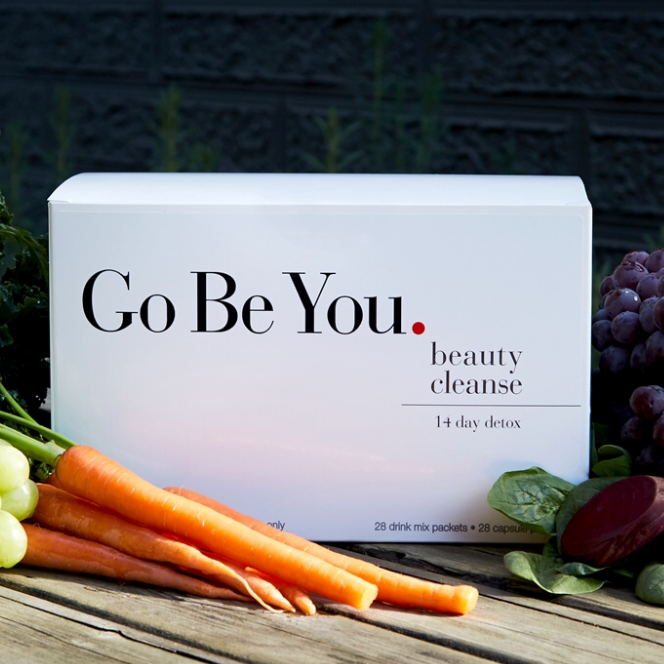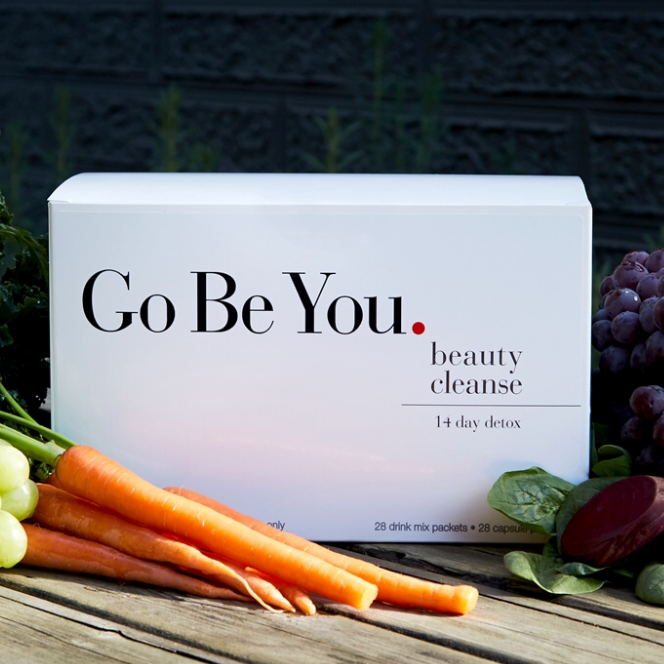 GoBeYou. beauty box cleanse subscription
There's no such thing as too much cleansing! If you want to keep cleansing everyday…and forever! Here you go! Do 14 days again or just a shake-a-day, we'll ship you a box each month to keep that momentum going!
GoBeYou.beauty cleanse was formulated to gently and slowly support the process of metabolic detoxification. Designed to remove toxins from your liver and cells, cleansing you from the inside out!
This is NOT a fast. Many things get clogged in our organ and cells from pollutants to chemicals to cosmetics and even negative emotions! As the GoBeYou.Guidebook explains, in this 14 day cleanse you will drink 2 shakes a day, along with 1 regular meal and healthy snacks, with lots of water!
With 18 grams of collagen, this cleanse will help your body retain muscle while plumping up your SKIN and cushioning your joints. Nothing like cleaning your insides and GLOWING on the outside!!!
Benefits:
Plumps skin and cushions joints

Improves hydration

Weight loss

Increased energy and mental clarity

Improves sleep

Reduces aches and pains

May help stabilize and regulate blood sugar

Can help with balancing hormones
Box includes:
28 GoClean.* drink mix packets

28 GoMove.* & GoRadiate.* supplement packets

GoBeYou. Guidebook (including a 14-day sample detox menu)

My favorite shake recipe card

& Personalized Health Coaching Support with me + private access to my GoBeYou.Tribe!
*GoBeYou. Proprietary complex of Non-GMO Bovine Collagen**.Vegetarian option is also available.
**GoBeYou.Beauty cleanse is certified glyphosate-free!! Many collagen supplements contain glyphosates which are a harmful pesticide that are very detrimental to our health!
*GoClean. Drink Mix packets are a unique proprietary blend of Non-GMO collagen, vitamins and minerals, antioxidants, fiber, herbs and fruit and vegetable extracts that support the detoxification process.
*GoMove. & GoRadiate. Capsule packets support the detoxification process as well as protein absorption necessary for proper nutrition while cleansing.
INCLUDES FREE SHIPPING!